Mindfulness Based
Compassion Fatigue Resiliency
Retreat
COSTA RICA
FEBRUARY 16-23, 2019
Come for a week of nourishment, learning, adventure and connection!
This retreat is for those big-hearted, compassionate folks, who care about the suffering of other humans, animals, or the environment, and want to learn how to develop a mindfulness practice to help reduce stress or compassion fatigue.
Limited Spots Available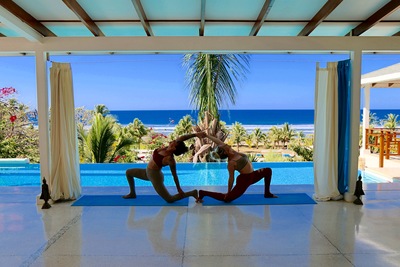 Oceanside Practice
Guided Yoga & Meditation Practices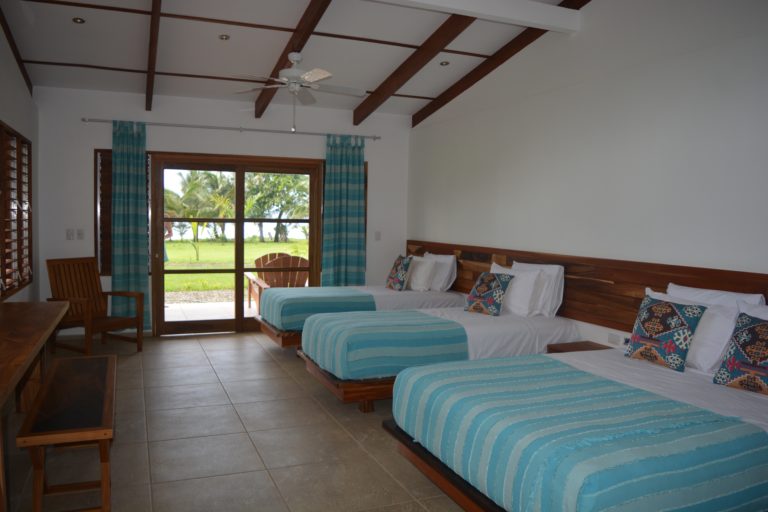 Accommodations
7 Nights Oceanside Accommodations (Shared)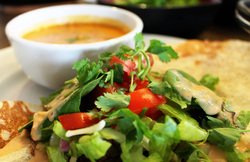 Meals
3 Daily Gourmet Meals (meat and vegetarian options)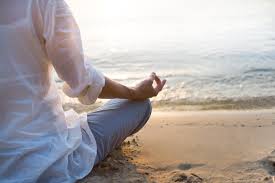 Training
Mindfulness Based Compassion Fatigue Resiliency Training (20 Hours)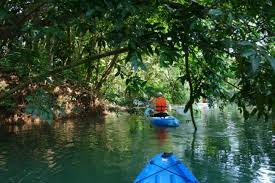 Nature Adventures
Optional Excursions: horseback riding, surf lesson, waterfall hiking trail, butterfly farm tour, zip lining, Kayak Safaris in the mangrove.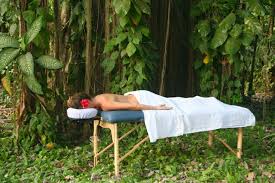 Your retreat registration includes:
Seven nights shared lodging at our own private six acre ocean front retreat! There are rooms with 2 twin beds and rooms with 3 beds (one queen and two twins), and as an incentive to those who register first, you will have your choice of room or bed preferences while they last! (First come, first served)
Three delicious, fresh and healthy meals per day. The meals are "farm to table" cuisine, with organic fruits and vegetables, fresh fish brought in by local fishermen and natural farm raised poultry (gluten free options available)
Shared transportation from Liberia Airport on the 16th and 23rd (see details below)
There is a covered, open-air 1400 sq. ft. yoga deck with breathtaking views of the ocean for our yoga, meditation and workshop.
20 hours of Mindfulness Based Compassion Fatigue Resiliency Training (certificate of completion provided)
Two days with no training to book optional nature adventures or spa services (details below) or to spend your day relaxing at the retreat centre/beach
Free time each day to book optional nature adventures or spa services, relax or connect with your peers
Nature Adventures and Spa Services (additional cost, does not include 13% tax or gratuity):
Therapeutic Massage on site for $90.00

Horseback ridding in the Jungle nearby or at the beach. The Jungle ride is +/- 2 hour total. (1,5 hour on horse). The beach ride is 1,5 hour total and have to be timed with the tides of the day. Rate $50 per person (transport to and from the departure site included)

Kayak ride in the mangrove river. 2,5 hours total. Cost: $30 per persons self guided. Guided $55 per person. (Transportation of the participants and the kayak to the river included) Also to be timed with the tide of the day.

Paddle board (same as Kayak tour)

Surf lesson $50 per hour (Surf and instructor included).

The Karen Mogensen natural reserve. This is an easy river hike to a nice waterfall in a preserved jungle forest. $50 per person guided, transportation and entrance fee included minimum 8 persons. Duration: Half day trip: 4 to 4,5 hour.

Surf, Paddle board, Body board and kayak renting.

Possibility to make a half day trip for shopping in the touristic village of Samara an hour drive away from Zen. Scenic ride. $30 per person for transportation round trip from Zen. Shuttle wait for you there. Minimum 8 persons.
The Karen Mogensen Nature Reserve and the shopping trip to the Village of Samara will be scheduled on the two open days (requires a minimum of 8 people to be confirmed).
Mindfulness Based Compassion Fatigue Resiliency Training:
20 hours of training with certificate of completion
Training guide and downloadable audio guided practices
How to practice various forms of mindfulness meditation (breath, body, senses, walking, eating, yoga)
How mindfulness can help reduce compassion fatigue, stress and anxiety
How to develop your own practice at home, even if you have a busy schedule
Review of resources, props and books to deepen your practice
Get real time biofeedback during your mindfulness practice with HeartMath™ and Muse™ Brain Sensing Headband
Retreat Schedule: Please note the order of the events planned below are subject to change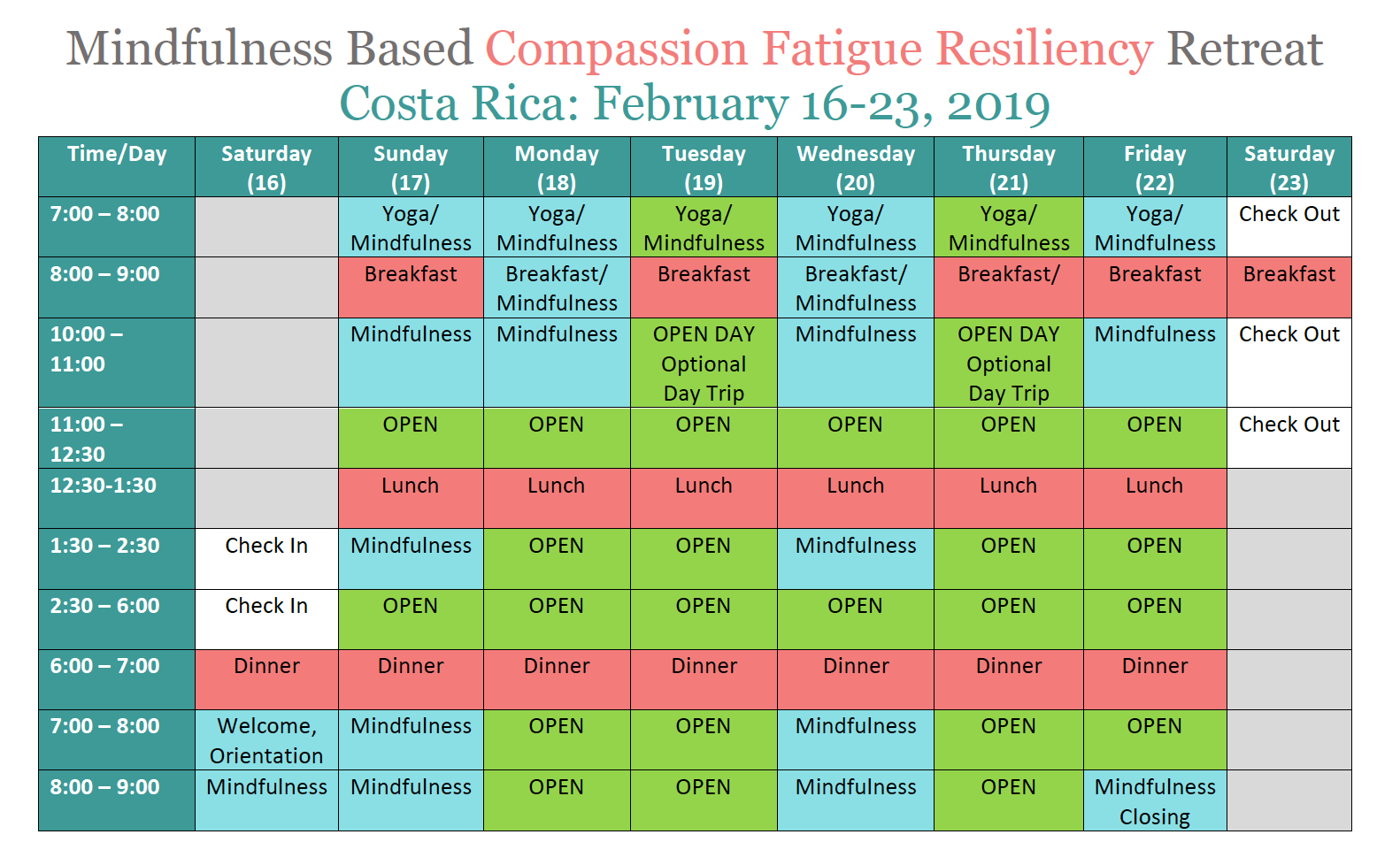 Your Retreat Facilitator: Charlene Richard, B.S.W., M.S.W., RSW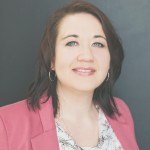 Professional Bio: Charlene is a clinical social worker and founder of Caring Safely™ an organization that provides trauma-informed compassion fatigue resiliency training to helping professionals and organizations.  She has completed the 200 hour yoga teacher training and the mindfulness based stress reduction teacher training.  Charlene is a subject matter expert in Trauma Informed Practice with Bow Valley College and a sessional instructor with the University of Calgary, Faculty of Social Work.  Her book 20 Quick Strategies to Help Patients and Clients Manage Stress was published in 2015. She works in public mental health services and has a private practice.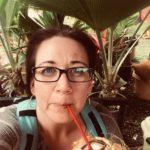 PERSONAL BIO: Hello!  I've been working with adults struggling with mental illness and addiction since 2005.  In 2008, after my own compassion fatigue and burnout, I studied to become a compassion fatigue expert and have been providing workshops, training, coaching and presentations ever since.  I'm currently doing all the things that are a "Hell Yes!" in my life, including casual work in public mental health, course development and teaching in post secondary institutions in Calgary, Canada, running and growing Caring Safely™, my biz baby and doing some private practice therapy.  When not working, I'm with family and friends, exploring nature trails, trying new recipes, snuggling with my geriatric dachshunds (Weiner Dogs), travelling, and practicing meditation or yoga – with the occasional Netflix binge (currently it's Good Girls). Offering this retreat has been a dream of mine since 2013!
Join us for an amazing week in the tropics!
Summer Early Bird Pricing: 
Value: One payment of $1,999
Flexibility: Six monthly payments of $353 (this option is available until July 25th)
US Currency. Does not include 13% Costa Rica Tax.
REGISTRATION NOW CLOSED
NEXT RETREAT:  February 1-7, 2020. Registration Opening Soon.
Getting There:
The retreat center is approximately 3.5 hours from Liberia International Airport (LIR) and 5 hours from San Jose International Airport, (SJO) so please plan your arrival and departure time with this in mind. Your registration includes shared shuttle from Liberia Airport only.  These require a minimum of five participants and will be booked once we have participant arrival times – if you would like this shuttle service, please ensure you are at LIR before 2:00 p.m. on February 16th.  A private transportation is available for $200 one way and can be arranged if you'd prefer.  Car rental is also an option.
Costa Rica Exit Tax:
Please note that there is a $29 USD departure tax payable at the airport with USD/Costa Rican cash or VISA, Mastercard or American Express. This tax must be paid before you check in for your flight.
Refund Policy: 
There are no refunds available for full or partial payments.  It is strongly recommended that you purchase travel insurance in case you are required to cancel your trip or the retreat centre/mother nature/Caring Safely causes the retreat to be cancelled.  In the event the retreat is cancelled you will receive full refund of your registration fees.
Room assignments:
After registration you will be emailed more information and asked to submit your room preference (Double room with twin beds or Triple room with one queen and two twin beds).  Preferences are not guaranteed and will be accommodated based on chronological order of registration (bonus for registering early).  If you want to share a room with a particular person we will accommodate that provided both people have completed payment for registration prior to December 31, 2018.
Flight Savings Tip:
I use a free app called Hopper that allows me to enter the days I want to fly and then "watch" the trip.  If you leave notifications on, it will tell you when the price of your flight goes up or down and make recommendations (wait or buy now).  This is not an affiliate link. They once helped me get a refund when a conference was cancelled due to a hurricane – I found their customer service to be good.
Curriculum and Continuing Education:
The Mindfulness Based Compassion Fatigue Resiliency training is not the same curriculum in the Caring Safely™online personal or professional training program (see curriculum above). It is up to each individual to see if their regulatory organization will accept this training for Continuing Education.  Charlene's trainings have previously been endorsed by the Canadian Association of Social Workers and the Alberta College of Social Workers.
Yoga:
Mindfulness Based practices include yoga asana (postures – the physical yoga practice most people are familiar with).  This will include a slow, mindful yoga sequence and does not require previous yoga experience.  You are welcome to bring your own yoga props or use the ones at the centre.
Tax deductions:  You may be able to claim the costs of your registration/trip as part of your professional education or training expenses.  Keep your receipts and check with your tax advisor.
Questions?
If you have any other questions, please email us at team@caringsafely.org
Join us for an amazing week in the tropics!
Summer Early Bird Pricing: 
Value: One payment of $1,999
Flexibility: Six monthly payments of $353 (this option is available until July 25th)
US Currency. Does not include 13% Costa Rica Tax.
REGISTRATION NOW CLOSED
NEXT RETREAT:  February 1-7, 2020. Registration Opening Soon.